Whether you're local to the town or enjoying a restful stay in Malvern, choosing a place to eat can be a tough decision. With many eateries in the area, finding somewhere that will accommodate your group size, cater for your dietary requirements and satisfy the tastes of all your diners can be tricky. If you're on the hunt for places to eat in Malvern, why not stop by at our cosy local restaurant?
At The Mulberry Tree, our seasonal menus offer a broad selection of meat, vegetarian, vegan and allergen free dishes that are designed to make use of the finest local ingredients. 
So, if you're planning a romantic dinner for two, a family celebration, or a relaxing lunch with friends, the Mulberry Tree is the perfect destination to satisfy your cravings and indulge in a memorable dining experience.
In this article, we'll be looking at just a few of the things that make our restaurant one of the best places to eat in Malvern...  (if we do say so ourselves) 
Read on to find out all about our passion for quality cuisine!
Gastro-Pub Dishes with a Twist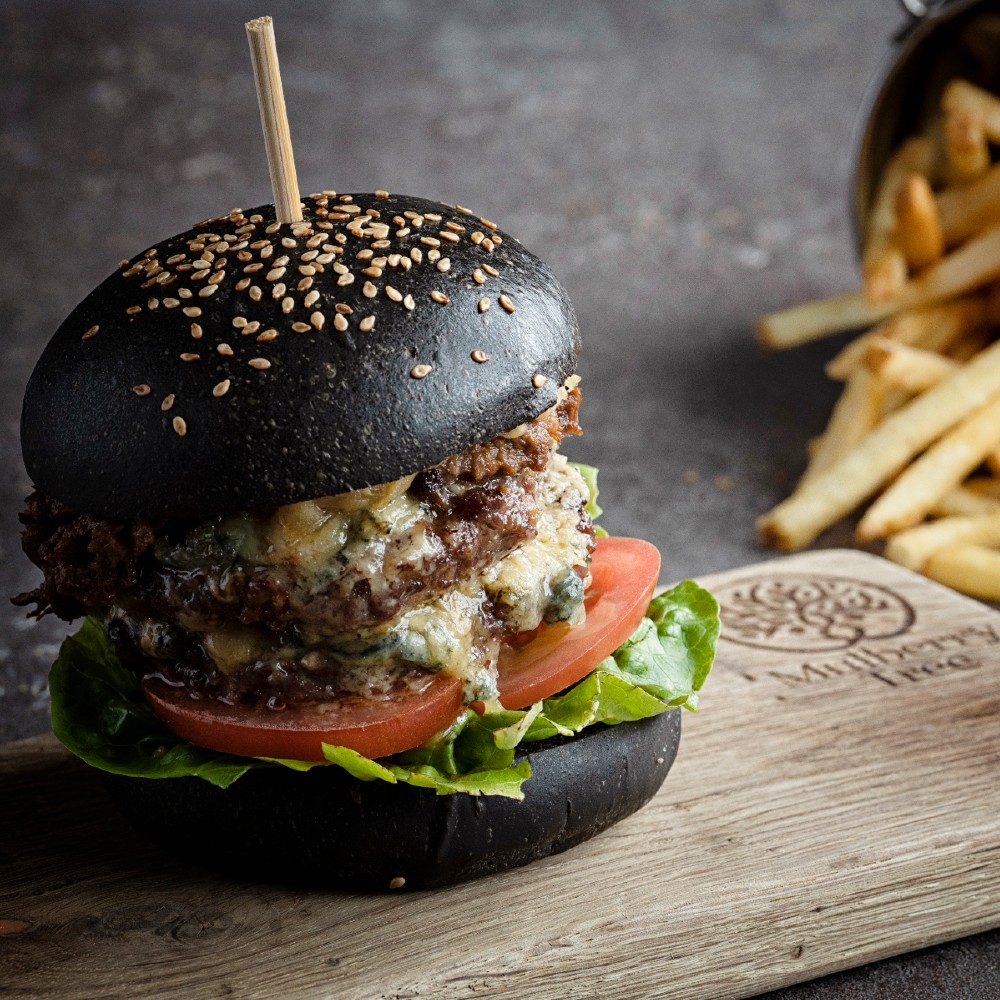 When searching for places to eat in Malvern, many diners want to find somewhere offering both traditional pub grub and more gourmet-style cuisine. 
That's why we do both!
At The Mulberry Tree, we serve a variety of gastro pub dishes, from modern takes on British classics to unique plates showcasing the best of contemporary continental cooking.
Whether it's our 'roast chicken supreme' or our 'miso catch of the day', our chefs love experimenting with new dishes that make the most of the best seasonal produce, guaranteeing maximum flavour and freshness. By taking time to meticulously plan our menus, we're able to offer a wide range of options and keep things varied throughout the year. 
Take a look at our menus to explore our latest dishes!
Locally Sourced Food from Malvern and the Surrounding Areas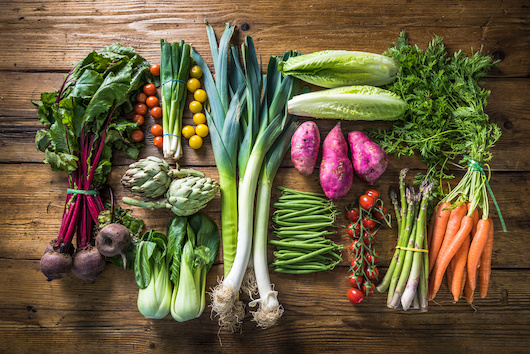 To guarantee the best quality ingredients, we work with a number of local suppliers in Malvern and the surrounding areas.
Whether it's our tasty loaves from Peter Cooks Bread or our lamb joints from the local butchers, we always strive to source our food from within Malvern, Worcestershire and the neighbouring counties. 
By sourcing our food locally, not only are we able to access the freshest produce, but it also helps us to achieve our mission of supporting local businesses and reducing our environmental impact. 
Did you know… we also offer pre-theatre dining? So, if you're heading to Malvern Theatres in the coming weeks, get in touch and our friendly team will send you a copy of our pre-theatre dining menu.
Food Served All Day Long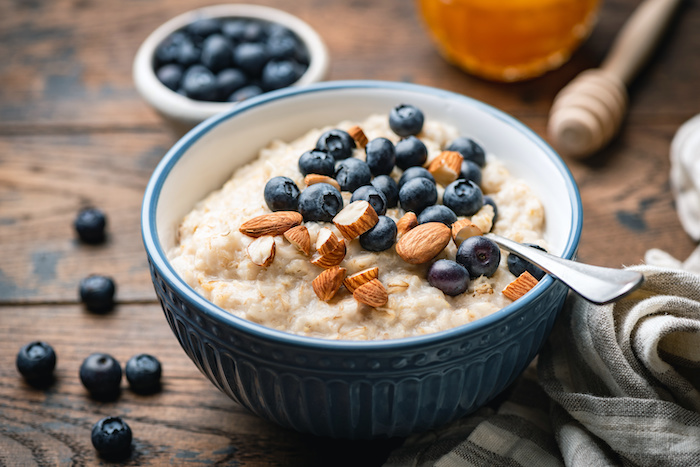 In Malvern, you might be pushed to find a restaurant or pub serving food all day long. 
But that's where we differ from other eateries…
As a hotel restaurant, we serve a delicious Malvern breakfast, brunch, lunch, dinner AND dessert! 
Why not join us midmorning for irresistible American-style pancakes with maple syrup? Or, book a table for lunch and sink your teeth into our 'Might Mount' burger with crispy golden fries. 
If you fancy an after-meal beverage or two, be sure to check out our vast selection of quality beers, wines and spirits. Our bar offers a huge variety of drink options, making it the perfect place for a get together with friends.
The Best Sunday Roast in Malvern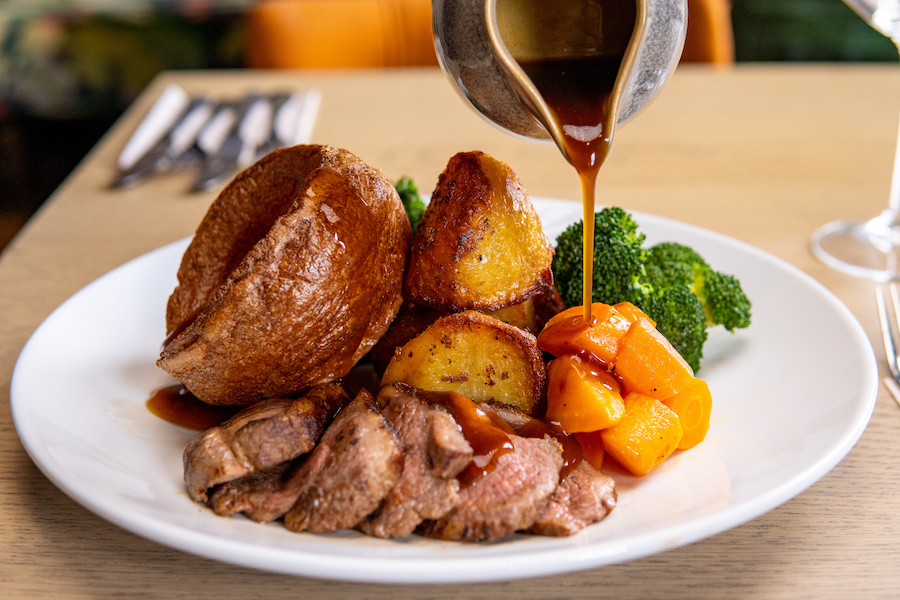 Nothing beats a delicious Sunday roast dinner!
At The Mulberry Tree, we put a lot of TLC into our roasts to ensure that they are fresh, flavoursome and leave you feeling satisfied! Both our meat and veggie options are served with all of the trimmings – perfect for a Sunday treat.
Our roasts are served between 12.00 and 2.30pm, giving you plenty of time to soak up the fresh countryside air with a post-meal walk!
If you're planning to enjoy your Sunday lunch after walking in the Malvern Hills, don't forget to book a table with us to guarantee a slot as spaces can get booked up quickly.
Tasty Vegetarian and Vegan Options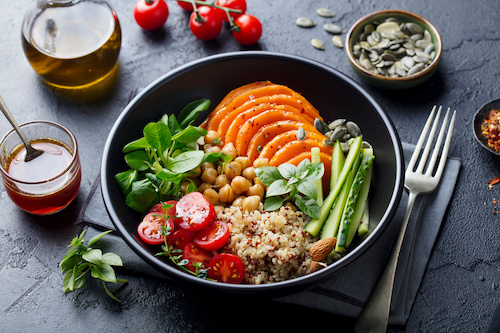 Looking for vegetarian and vegan food in Malvern?
Our Mulberry Tree restaurant is proud to serve a variety of tasty vegan/vegetarian breakfast, lunch and dinner options. When crafting our dishes, our experienced chefs are committed to using quality plant-based products in the most creative way possible! This ensures that our meat-free dishes are always varied and packed with flavour. 
Dining with an Allergy or Dietary Restriction?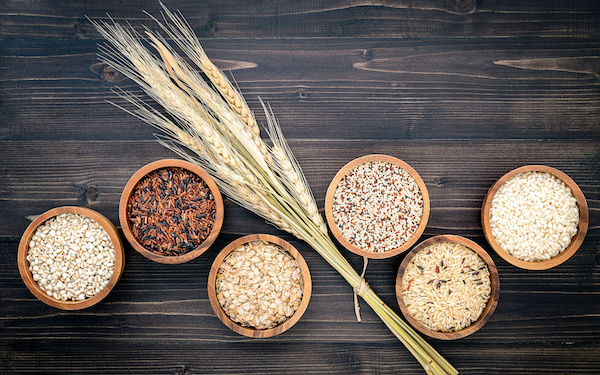 We know that those with dietary requirements and allergens can find it difficult to find local places to eat. That's why we also offer a huge range of delicious gluten-free, lactose-free and nut-free dishes on our menus. 
Many of our regular dishes can also be adapted to suit your requirements so be sure to look for menu items that are labelled GFA (gluten-free available) and VEA (vegan if amended). 
Book a Table at One of the Best Places to Eat in Malvern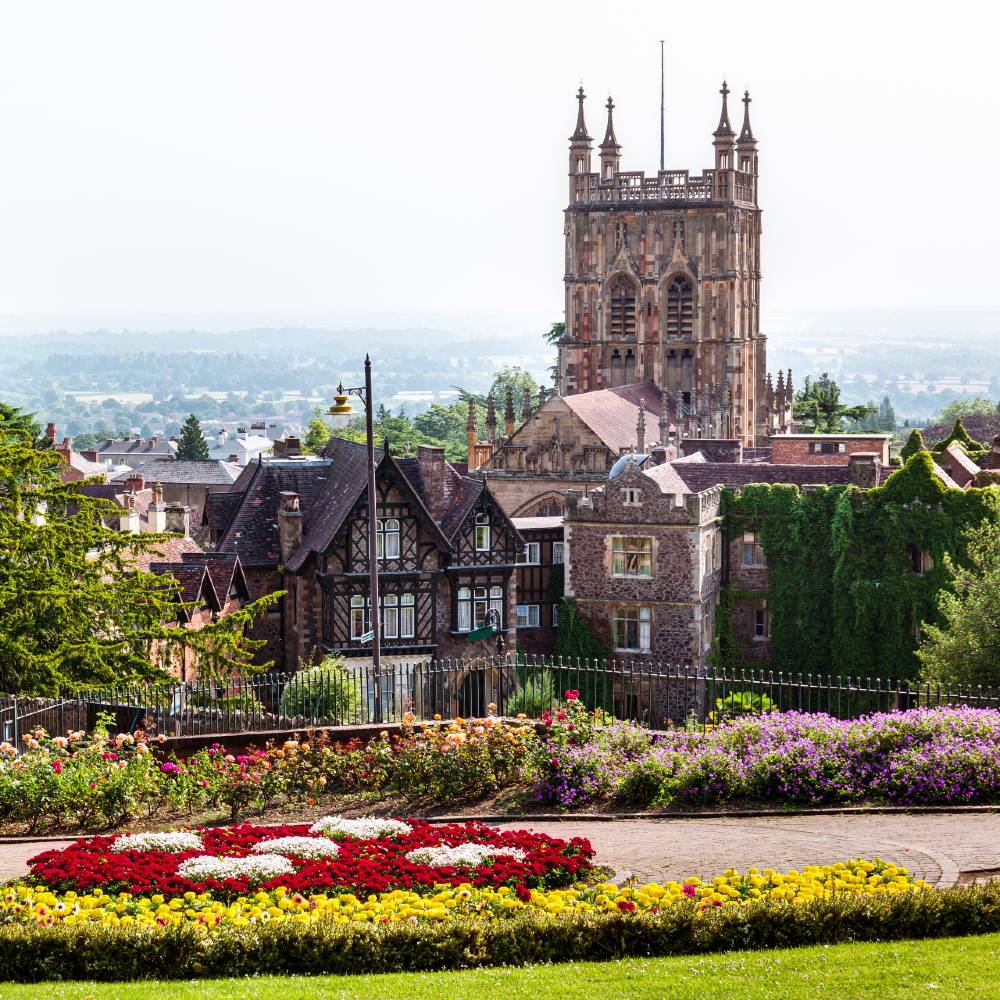 Our team are proud to have built a reputation for quality local food, impeccable service and a welcoming atmosphere. 
So, why not find out what all the fuss is about? 
If you'd like to join us for a memorable dining experience at our Malvern restaurant, call us on 01684 561837 or simply use our online booking form to find a table. 
Whilst you're here, be sure to also check out our private dining options and exciting events. We put on a range of entertainment throughout and have some great performers lined up for 2023!